Radisson Blu Resort Gran Canaria Hotel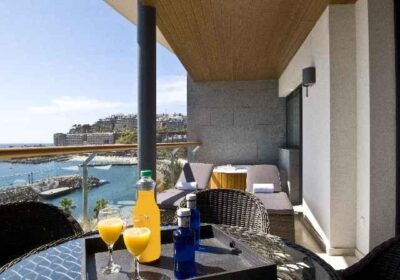 Radisson Blu Resort Gran Canaria Hotel
Radisson Blu Resort Gran Canaria Hotel, Arguineguin, Gran Canaria, Free Child Places Gran Canaria.
The beautiful Radisson Blu Resort Gran Canaria, 5 star Hotel is well located and offers some fantastic views of the Atlantic Ocean. Location is shown as Puerto Mogan by some Tour Operators.
Radisson Blu Resort Gran Canaria Hotel Reviews by guests generally gave a rating of Excellent
The hotel offers spotlessly clean, spacious apartments, with a full kitchen. Amazing Sea Views. Friendly and helpful staff. Choice of swimming pools.
Radisson Blu Resort Gran Canaria Hotel Package Holiday Deals
14 Nights Bed and Breakfast from £1,037 p.p. (£3,111 total family of 4 inc 1 Free Child Place)
Dep Newcastle, 1 x Superior room
Book Your Package Holiday Online Now direct with Top Tour Operator to claim your Free Child Place.
*Prices shown on this page are for guidance only. Based on prices provided by Tour Operator/ Travel Company for departure on a specific date. Actual prices will vary, dependent on a number of factors, including child ages, accommodation requirements, availability of flights and departure date.
You should confirm all details direct with Travel Company, before making a booking.
Family Package Holidays with Free Child Places may be available from alternative U.K. airports
Free Child Places are limited and may be sold out for peak dates.
Our advice is to click the link above to check availability of Free Child Places. If you see one available, grab it whilst you can and book your holiday with Low Deposit.
Radisson Blu Resort Gran Canaria Hotel Map and Location

Address: Barranco de la Verga, Arguineguin, Gran Canaria, Canary Islands Telephone: 0034 928 150 400
The hotel is surrounded by 3 beautiful beaches and is close to the village of Arguineguin.
The resort of Arguineguin is approx 47km from Gran Canaria Airport.
There are 189 rooms spread over 11 floors, all of which feature private bathroom, hairdryer, bathrobes, slippers, internet access, Sat TV, direct dial telephone, mini bar, iron/ironing board, safe, air conditioning and private balcony.
The many facilities on offer include 24 hour reception, currency exchange facilities, conference room, gift shop, supermarket, wireless internet access, room and laundry facilities, grill restaurant, pool bar and car parking.
Leisure facilities include paddle tennis, tennis court, direct beach access, fresh water and salt water swimming pools, fitness centre and onsite spa.
---
Radisson Blu Resort Gran Canaria Flight Plus Hotel Deals
Radisson Blu Resort Gran Canaria Hotel
---